Dr. Anne Marie Caruso, PhD., C.Psych.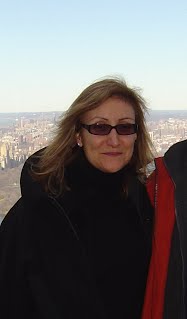 Dr. Anne Marie Caruso is a psychologist in private practice, focusing on the social, emotional, and learning of children, adolescents, and adults with diverse needs. Unique to her practice is the use of technology and media to assist in therapeutic interventions for mental health.
Assessments and therapies are individually customized based on clients' needs and are heavily evidence-based. Dr. Caruso offers only therapies with a substantial body of research supporting their efficacy with specific mental health populations. At the same time, her psychology practice also incorporates state-of-the art technology and media programming to enhance the therapies and to further assist, engage, and motivate individuals to become active in their own well-being development.
Dr. Caruso is the sole proprietor of her psychology practice and assisted therapy technology intervention centre (ATTIC). She currently has declared competencies in clinical and school psychology assessments, consultations, psychotherapy, cognitive retraining therapy, and research and development for children, adolescents, adults, and organizations. She is a graduate of psychology programs at the University of Windsor (Bachelor of Science), University of Toronto (Masters), and Michigan State University (Ph.D). She has over 23 years of experience working as an allied service provider in a primary care facility and since 2012 has worked as a private practitioner. Other than leaving the city to pursue her education, Dr. Caruso has always lived in Sault Ste. Marie. She feels that she has something she can and wants to give back to the community.