Dr. Joyce Isbitsky, Ph.D.,C.Psych.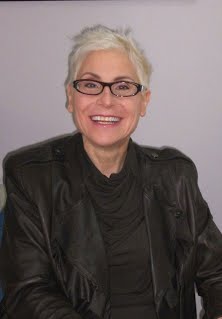 Dr. Joyce Isbitsky established her independent psychology practice in Sault Ste. Marie following her registration with the College of Psychologists of Ontario in 1990. She undertook her undergraduate and graduate training in Montreal, at McGill and Concordia Universities, respectively, prior to completing a pre-doctoral internship at the Foothills Hospital in Calgary.
Her post-doctoral training was at the Plummer Memorial Hospital Department of Psychology.
She has worked locally at the, formerly, Algoma Child and Youth Services as well as consulting to the Children's Aid Society of Algoma.
Her Masters and Doctoral research on obesity in children and adolescents reflects her longstanding interest in the area of obesity and eating disorders.
In her current practice, Dr. Isbitsky focuses on assessment and psychotherapy with adults, using a predominantly cognitive-behavioral approach.
She maintains competencies in the areas of clinical, counseling, health and rehabilitation psychology and enjoys the challenge of working with a wide array of clinical problems and life circumstances, as well as helping clients enhance their lives through "positive psychology".
She has volunteered locally and provincially, serving on the Board of Governors of Algoma University College, participating in various community initiatives promoting mental and physical health and serving four terms as Midnorthern Director on the Board of Directors of the Ontario Psychological Association.
At various times she served on the Association's Ethics and Policy Committee, Public Education Committee and Executive Committees.
She is currently a member of the Ontario Psychological Association, the Canadian Psychological Association, the American Psychological Association, and the Canadian Register of Health Service Psychologists.