Dr. Patricia McGarry-Roberts, Ph.D.,C.Psych.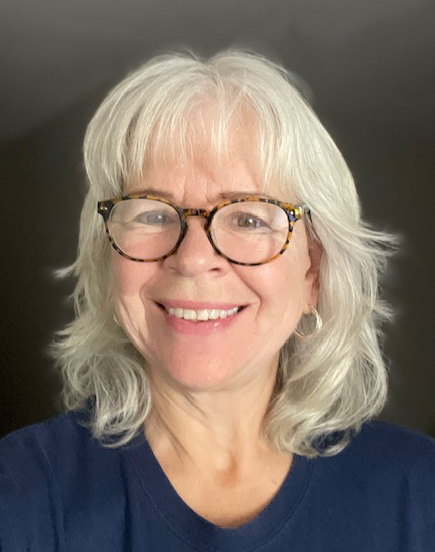 Dr. Patricia McGarry-Roberts is originally from Sault Ste. Marie and has been practicing as a Psychologist for over 25 years. After years studying in Ottawa she returned to the Soo to be with family and provide services to the community.
She obtained her doctoral training from the University of Ottawa and clinical training originally at Brockville Psychiatric Hospital and in forensic assessment and treatment in the Ministry of Public Safety and Correctional Services in Sault Ste. Marie. She worked under the guidance of Dr. Glenn Bauberger, Dr. Dr. Gary Keleher and Dr. Joyce Isbitsky early in her career.
Dr. McGarry-Roberts continues to update training over the years in the competencies of adult psychological assessment and adult treatment in clinical, counseling and forensic psychology. She is well versed in CBT, DBT, mindfulness therapies, EMDR, and Biofeedback.
Dr. McGarry Roberts has an established a BIOFEEDBACK Center in her practice, which offers several forms of biofeedback shown to be effective treatments for several mental health issues. She received her training from and continues to consult regularly with Dr. Inna Khazan, Psychologist, Lecturer in Psychiatry Harvard Medical School.
Dr. McGarry-Roberts treats mental health issues including depression, anxiety, PTSD, personality disorders, stress, trauma, parenting challenges, psychological aspects of pain and provides services to populations including Veterans, First Responders, law enforcement, Indigenous Peoples, Students, private citizens, professionals, some WSIB and some MVA patients. Medical referrals are not necessary. Dr. McGarry Roberts is also part of the local, post-secondary college/university healthcare teams.
Dr. McGarry-Roberts is actively involved in performance and sports related activities. This has included September 2017 involvement on the Mental Health branch of the Medical Team for the world renowned Invictus Games in Toronto with Military Personnel Athletes from the world over. She was also involved in the Toronto 2015 Pan Am Games as a Psychologist on the Host Medical Team, the first time the games have included a Mental Health Team in Pan Am Games history. She was a member of one of the Toronto Marathon's psychologist support team, the well known Psyching Team which also has it's history linked to the New York Marathon. In more recent years she has been more active in supporting power lifting athletes at the national and international levels. She continues to support both of her daughters in their Triathlon and National and International Level Power Lifting sports. She has a son who is currently serving in Canada's Military. Dr. McGarry Roberts has taught a number of psychology courses at the University level and has given a variety of workshops and lectures in the community. She makes her home in Sault Ste. Marie, is mother to three great young adults.
Since 2005 she has enjoyed private practice in the community, developing a network of health care professionals to help provide patients and clients with the best mental health care and endlessly advocating for access to psychological services, especially in the north. She is endlessly advocating for more health professionals, especially psychologists and psychological associates to make their home and practice in Sault Ste. Marie.
She is a member of the Canadian Psychological Association, the American Psychological Association and enjoyed involvement for 5 years in provincial psychology as the Director of Professional Practice & Competencies for the Ontario Psychological Association and as a member of the Public Education Committee. She is also a member of EMDRA Canada, EMDRIA , ONTABA, and the Association for Applied Psychophysiology and Biofeedback.